Denmark
Denmark reported an alarming surge to 183 confirmed cases of the new Omicron strain on Sunday (the 5th of December). According to data from the SSI public health institution, Denmark had only 18 confirmed cases and 42 suspected cases of the variation as of Friday. According to the European Center for Disease Prevention and Control, 182 confirmed cases of Omicron had been reported in the European Economic Area before the announcement."There are currently infection chains where the variation is identified in people who have not travelled overseas or had touched with travellers," SSI CEO Henrik Ullum said. Denmark is one of Europe's leaders in COVID-19 variant sequencing, helping it detect instances faster. However, this does not always imply an increased risk of infection. Denmark's health authorities said on the 26th of November that it is offering COVID-19 booster jobs to persons over the age of 18, citing a decline in immunity among people in younger age groups. Denmark restored its digital pass on the 12th of November after reclassifying COVID-19 as a "socially critical disease" due to an upsurge in cases.
On Sunday, a demonstration in Brussels against anti-virus measures devolved into brawls (the 5th of December). Thousands of people marched across Brussels to protest the Belgian government's tightening of COVID-19 regulations in response to the recent spike in cases. In addition, people marched to the European Union headquarters, shouting "Freedom! Freedom!" Some also displayed anti-vaccine and anti-mandatory coronavirus vaccination signs.
For the third weekend in a row, tens of thousands of people marched to the streets in Austria to oppose obligatory vaccination and other virus-prevention efforts. Forty thousand demonstrators were counted by police in Vienna. According to authorities, several people were arrested for "disturbance to public order," according to sources. Austria's lockdown has been prolonged until the 11th of December as scheduled, despite indicators that the measures are lowering the country's alarmingly high coronavirus infection rate. Since Thursday, essential establishments previously allowed to stay open until 9 p.m. have been required to close by 7 p.m. (the 2nd of December). On Monday (the 22nd of November), the Netherlands announced the lockdown, making it the first EU country to do so in the wake of the COVID-19 comeback. Chancellor Alexander Schallenberg, a Conservative, has also stated that vaccination will be mandatory from the 1st of February. In addition, Austrian authorities announced on the 17th of November that travellers entering the country would be required to provide proof of a negative PCR test. Previously, the findings of the less expensive lateral flow studies were permitted.
Germany's incoming transport minister is asking people not to travel over the holidays to combat a wave of coronavirus illnesses.
Germany
"In the current scenario, it seems more rational to celebrate Christmas in a small group at home and not to organise major journeys across the nation," Volker Wissing told Bild am Sonntag on Sunday (the 5th of December).
Meanwhile, outgoing German Chancellor Angela Merkel issued a final call on Saturday (the 4th of December) for Germans to acquire COVID-19 vaccines before she leaves office next week."Get vaccinated, whether it's your first shot or a booster," Merkel said. "Every vaccination is beneficial." Her warning arrived two days after federal and state leaders agreed to several measures to halt a coronavirus outbreak.
Unvaccinated persons are barred from non-essential commerce, restaurants, and sports and cultural facilities. In addition, Parliament will contemplate a general vaccine mandate in the long run. At least 68.9% of Germans are fully vaccinated against the coronavirus, falling short of the government's goal of a vaccination rate of at least 75%.On Saturday, the national disease control centre reported 64,510 new cases per day, with a 7-day infection rate of 442. with seven new infections per 100,000 people.
In just 24 hours, another 378 people died in Germany, bringing the total number of people killed in the epidemic to 102,946."Every one of them leaves behind astonished, dumbfounded, and powerless family or friends," Merkel said in a video statement. "This is particularly irritating because it could have been avoided. However, we have the solution to this in our hands, thanks to effective and safe immunisations."
Consequences of vaccination beyond conventional vaccine responses such as discomfort at the injection site or a raised fever may have a substantial influence on the health of those who get them. Vaccine side effects are very infrequent or non-existent in the vast majority of cases. Vaccines against COVID-19 are also affected by this.
In addition to the more common adverse responses to vaccination, vaccine safety information includes information on less common, and even less common, problems of vaccination that may have a connection to the immunization, or at least are being studied for such a connection. One to ten out of 10,000 people who have been vaccinated are likely to have an adverse response. The term "very uncommon" refers to a response occurring in less than one person out of every 10,000 people who have received the vaccine. Everyone can book a check for covid vaccinations given abroad.
The distinction between being "recovered" and "healthy" is critical
Sars-CoV-2 survivors are generally in good health. Regardless of how light or severe the condition was, roughly 10% to 20% of those who had it will have to deal with long-term repercussions.Medical Director and Head Physician of the Pneumology Department at VAMED Klinik Hagen-Ambrock, Professor Dr. Wolfgang Galetke, explains the distinction: "One is said to have recovered if they have survived an acute Covid-19 infection. These symptoms are no longer present, such as fever, shortness of breath, or headache and discomfort in the limbs. This individual is no longer infectious. Secondary symptoms, on the other hand, may still be present. As long as you're healthy, you don't have any symptoms."All those who have survived an acute covid-19 sickness are deemed to be cured. Having no fever, shortness of breath, headache, or achy limbs suggests the individual is no longer contagious.
Is lengthy covid a frequent occurrence?
Long covid is thought to affect between 10 and 20 percent of individuals, according to most published research.It's not apparent which categories of patients are still dealing with long-term repercussions even after they've recovered from their injuries. Patients who have been in critical care are more likely to need more time to recover. More than 80% of individuals in serious condition still have issues three months later as a consequence of their corona infection. Currently, it seems that patients who are older, have previous diseases, or have a more severe course are at greater risk of developing sequelae, according to the pulmonologist.
book a covid test south shields

However, even minor courses might have long-term consequences. Many individuals who complained of Long-Covid symptoms had only mild to moderate symptoms. Often, they are young individuals who have no prior medical issues or risk factors to consider. When the virus is in its mildest form, it may pass the blood-brain barrier and affect one's perception of taste and smell. There is a good chance that these symptoms may go away within two to three weeks, but it is possible that they could last for longer.Survivors of covid 19 illness may have long-lasting symptoms known as the "post-covid" or "long-covid" syndrome.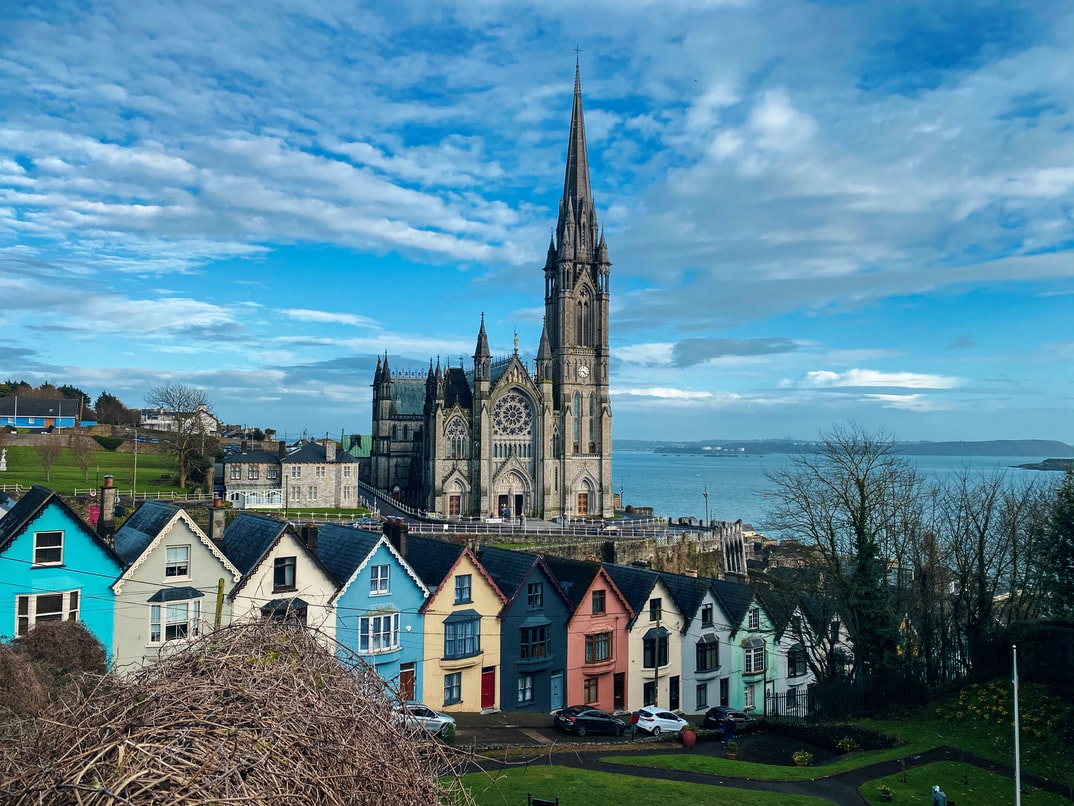 Ireland
Ireland tightened restrictions even more on Friday (the 3rd of December), saying that nightclubs will close next week and social separation will be reinstated in bars, restaurants, and hotels. The restrictions will affect Tuesday, the 7th of December, and will last until the 9th of January. The consequences of going into the Christmas season without decreasing social interactions, according to Taoiseach Micheál Martin, are "simply too high."Capacity will be limited to 50% at indoor and sporting venues, where masks are already required. For entrance to leisure facilities, a health permit is already necessary. The limits follow those imposed by the country last month in response to high infection rates that have put hospitals under strain. People have been urged to work from home unless necessary" to do so. In addition to being vaccinated or recovered from COVID-19, international visitors must have a negative test result.
Norway
Officials in Oslo announced on Friday that at least 13 persons were infected with the omicron coronavirus type at a corporate Christmas party. According to Preben Aavitsland, a senior physician at the Norwegian Institute of Public Health, "our working theory is that at least half of the 120 attendees were infected with the Omicron variety during the party. "This makes this the largest Omicron epidemic outside of South Africa for the time being," he noted. As a result, new national and regional restrictions went into force (the 3rd of December). Oslo and the surrounding area are subject to the most stringent limits. Working from home whenever possible, a 100-person attendance limit at private indoor parties in public locations or hired venues, and the requirement for restaurants and bars to register clients are just a few of them. According to the authorities, face masks are recommended for use on public transit and in stores and shopping malls. Anyone entering Norway must be tested within 24 hours, either at the border, at a public test site, or through self-testing. A traveller must take a PCR test within 24 hours if a quick test is positive.
France
France is tightening its admission requirements. All arrivals from non-EU countries, including the UK, must provide a negative COVID test within the past 48 hours, even if they have been vaccinated, as of Saturday (the 4th of December).On Wednesday (the 1st of December), the country reported 49,610 new daily cases, up from 47,177 the day before. Over a week, the average has increased by more than 50%. According to Health Minister Olivier Véran, the country's sanitary status is "worsening."To keep their health passes after the 15th of January, all adults will need a booster shot at least seven months after being completely vaccinated. People over the age of 65 will require one starting in mid-December to extend their health permits. According to the most recent statistics, 76.8% of France's 67.4 million people are completely vaccinated.
1
In response to an increase in instances, Greek lawmakers approved mandatory COVID-19 vaccination for persons over 60. However, around 17% of Greeks over 60 have not been vaccinated. They face being fined €100 for each month they are not vaccinated if they do not get the vaccine by the 16th of January.
2
On Wednesday (the 1st of December), Portugal implemented stricter pandemic restrictions to contain a new wave of illnesses. Face masks have been made required once more, and the country's borders have been tightened. In addition, a digital certificate verifying vaccination or recovery from COVID-19 is necessary to enter restaurants, theatres, and hotels. With roughly 86 percent of its people fully vaccinated against the virus, Portugal has a high vaccination rate.
3
Even though more than 80% of the Spanish population has been immunised, fears of the Omicron form have prompted a vaccination campaign. Since mid-November, approximately 200,000 Spaniards who had previously been hesitant to obtain the vaccine have finally done so. Although hospitals are not congested, doctors ask the public to be watchful. In two weeks, Spain recorded about 100,000 new cases, but this is still far from a severe danger of transmission.